To Access Overdrive Digital Media you must have a valid library card.
You must have a Pin (password) setup.
If you need to set up a Pin you can come in to the library or call the library at 219-297-4431 to set up a Pin.
If you need a library card see How do I get a library card?
Go to the Goodland-Grant Township Public Library website at https://goodland.lib.in.us You can access Overdrive Digital Media with a computer, tablet, phone or Kindle
Left click Overdrive Digital Media in the menu.
That will take you to Overdrive Digital Media's website.
Left click on the Sign In Button.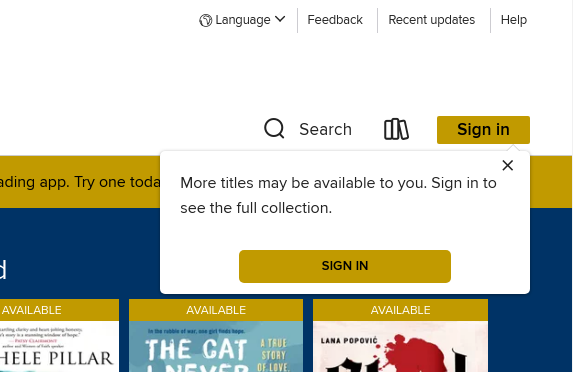 Once you are at the Sign in page Select Goodland Public Library from the drop down box. Enter your Library card Number and your Pin.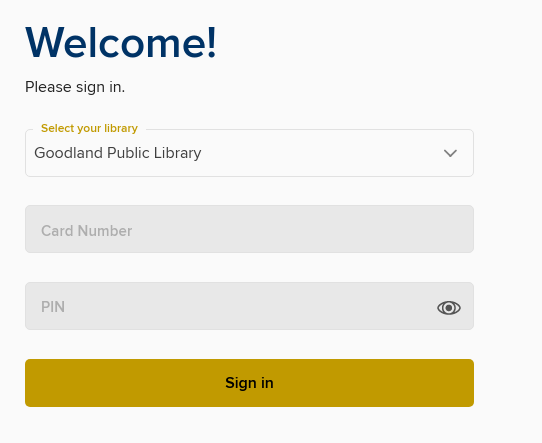 Left click the sign in button. You now have access to over 70 thousand Book, Audio Books, Videos, and Magazines. Checked out items are automatically returned on-time.